Product
Omibee Research
Recover valuable time with Omibee Research, the digital out-of-the-box solution for research departments, centers and labs.
Try free demo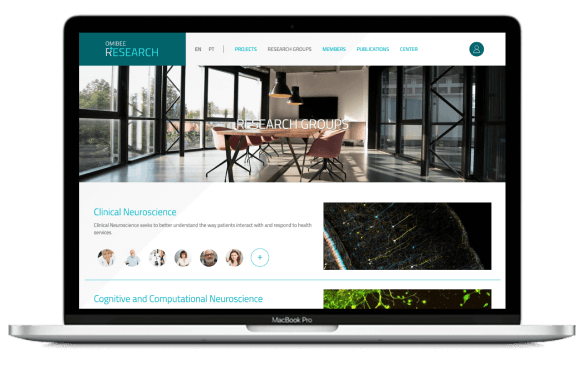 Ready to use
Omibee Research is a ready-to-use platform that reduces development costs and integrates easily with repositories and other sources of information.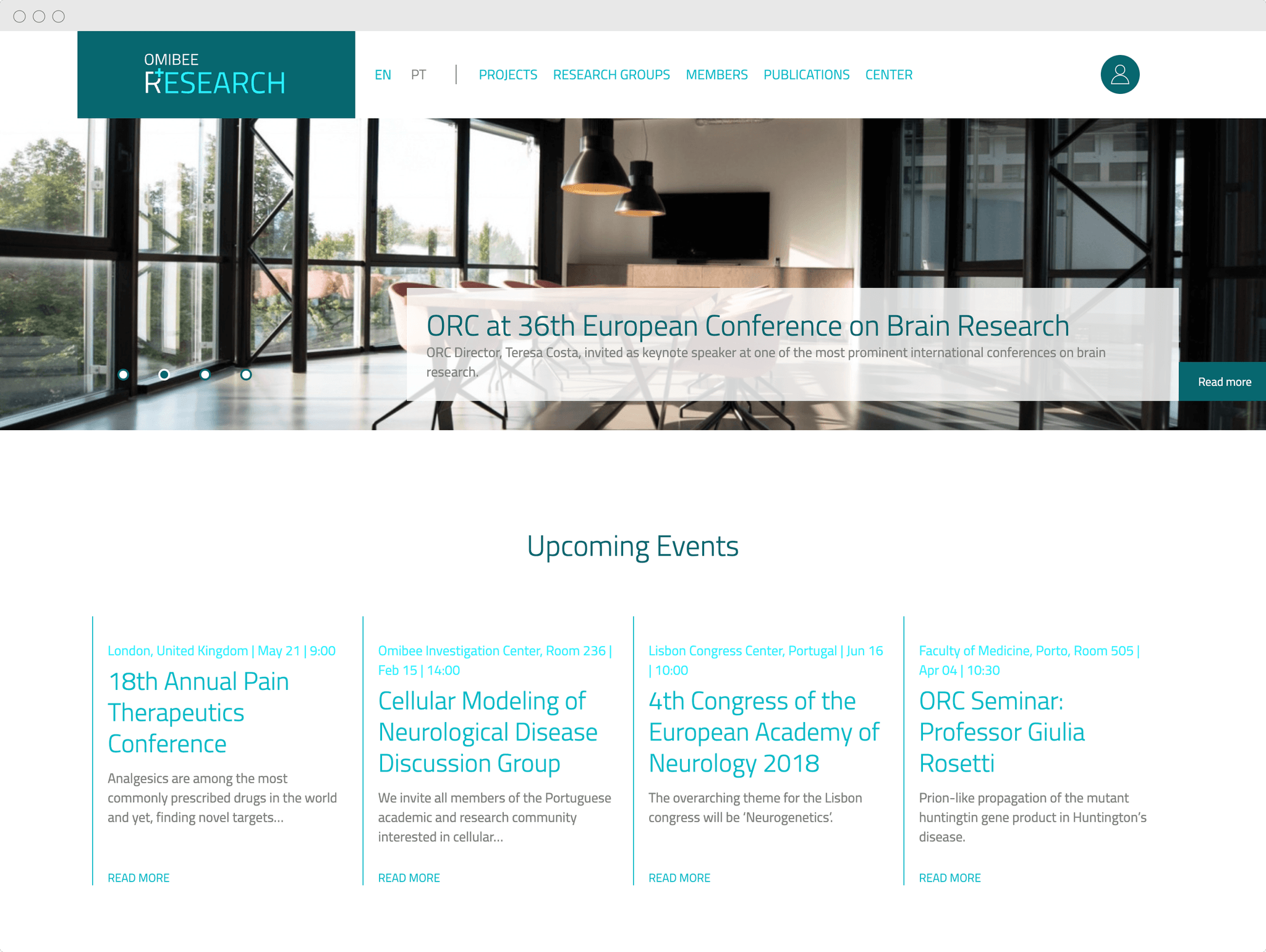 Introduction
Mission & Objectives
News & Events
Contacts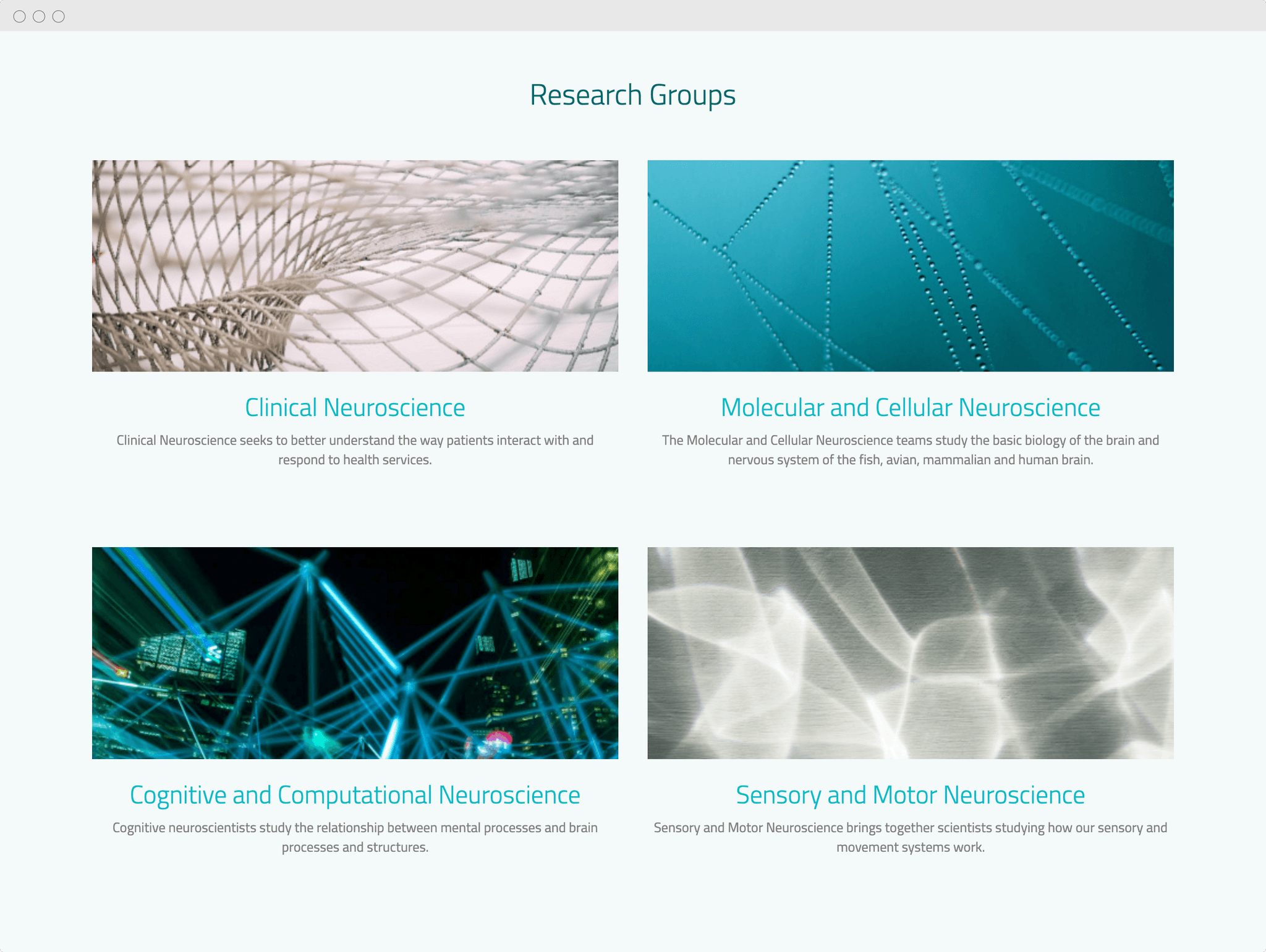 Research Groups
Presentation & Goals
Team Members
Team's Scientific Production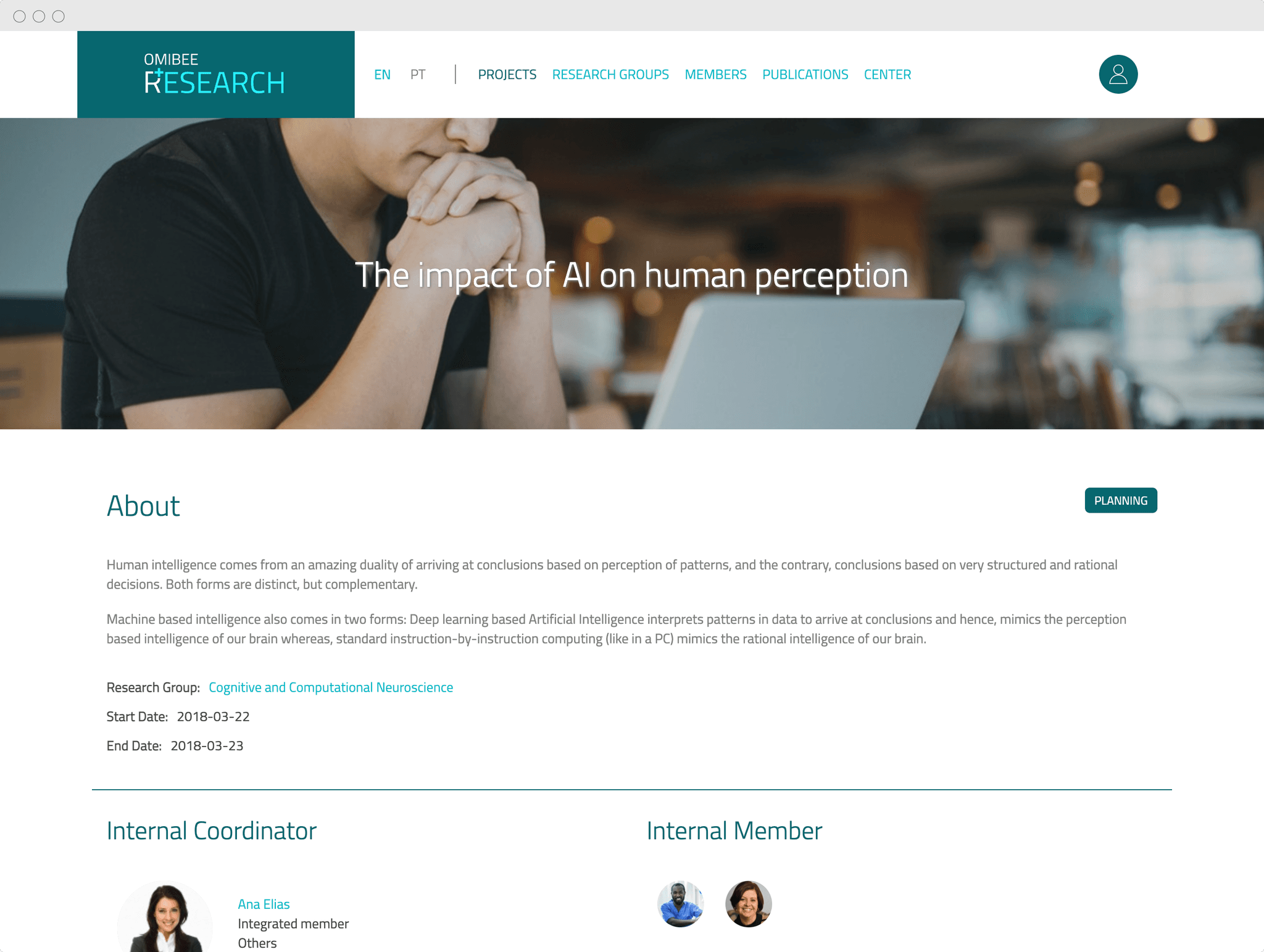 Projects
Description of the project
Research Team
Funding & Partnerships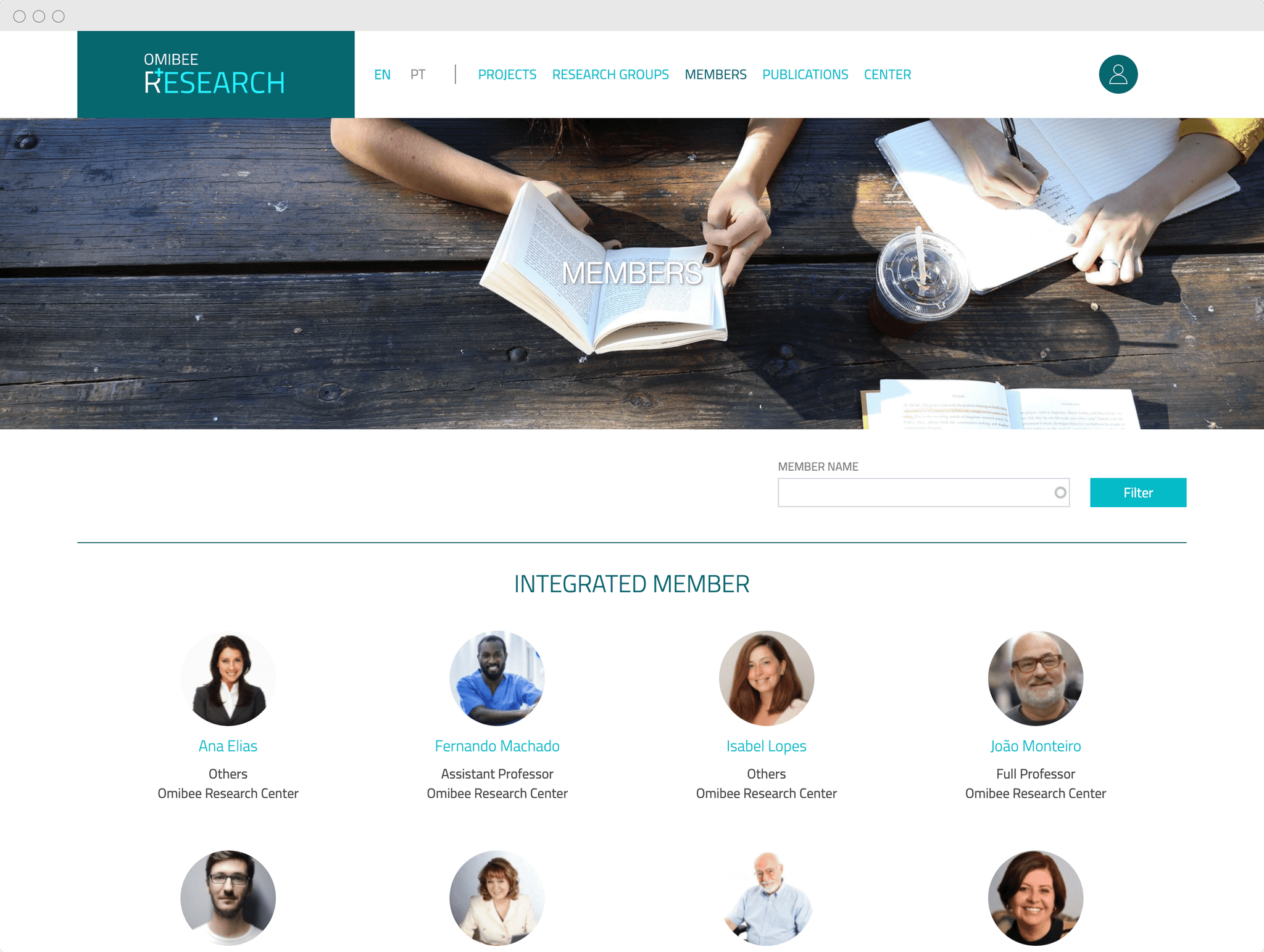 People
Member Pages & Profiles
Contacts & external links
ORCID, DOI, Google Scholar, etc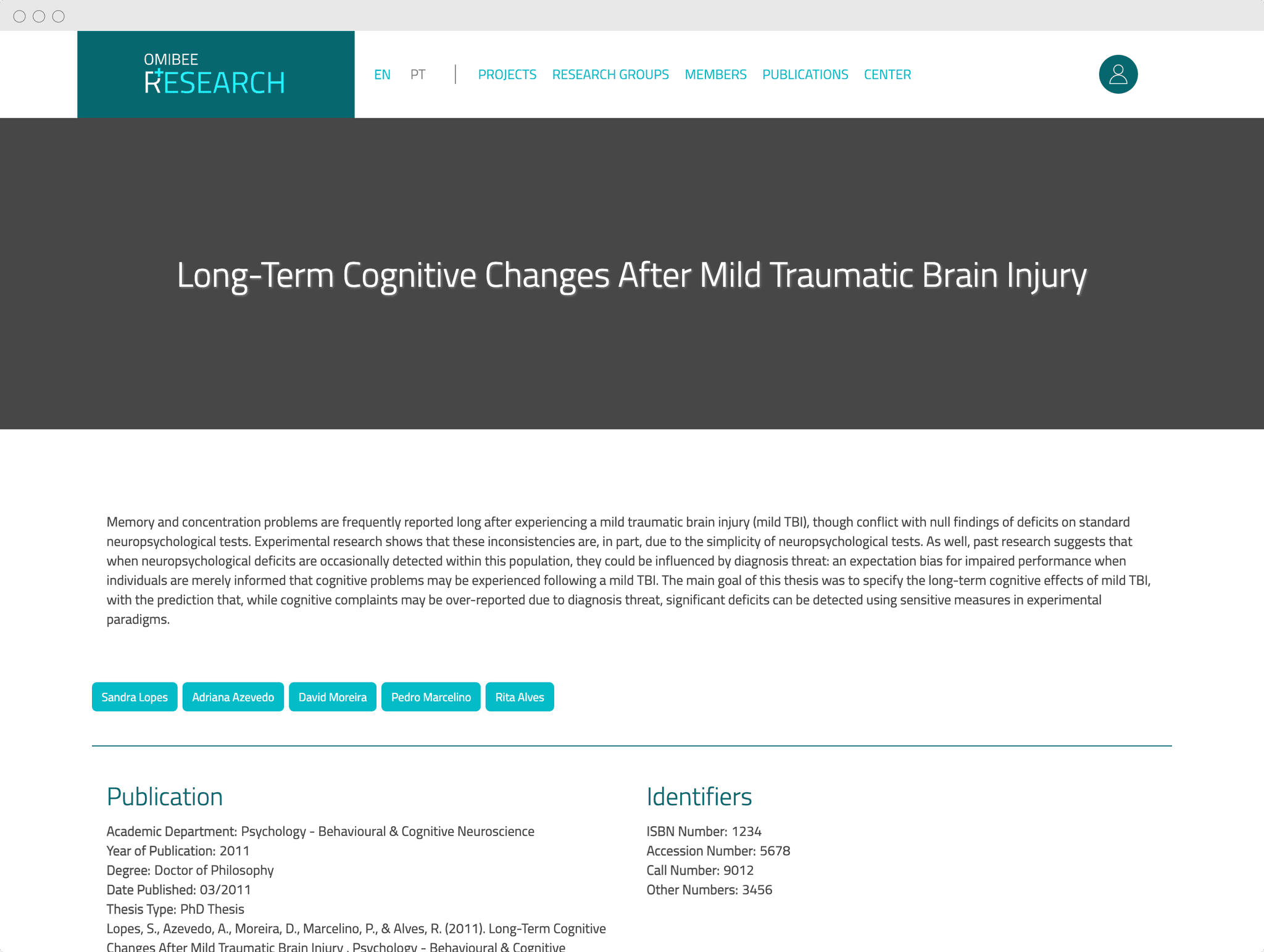 Publications
Citations of publications
Research by title
Member - author mapping
Additional features are available to meet specific needs for each research unit.
Integrations

ORCID, OAI/dspace, bibtex Custom development

Reports

ORCID, OAI/dspace, bibtex Custom development

Grants

Order and approval workflow Steps and member permissions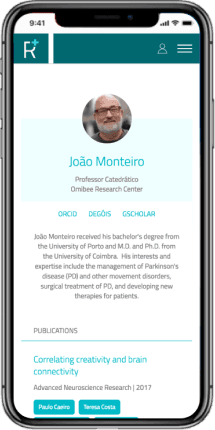 Secure & Costumizable
Based on Drupal's latest version, Omibee Research enables you to access all the tools you need to carefully present and manage your research activities, in a single platform.
Try Free Demo
And more
· Content moderation system
· Multilingual platform
· Customizable & responsive design
· User & permissions management
· Restricted section to share private files
· Security monitoring system
· Workflows for project, funding & equipment management
· Analytical tools
· Built in Drupal, used by the Universities of Oxford, Harvard, etc
· Chrome, Firefox, Safari, Opera and Edge · Android & iOS
Some questions you might have
How much does it cost?

Omibee Research is a free software package that can be downloaded on Gitlab. We only charge for the installation or customization if requested.

Where is the platform hosted?

Unless otherwise required by the entity, and to be able to access the security monitoring system, the software runs on a dedicated AWS instance.

Who owns the software?

Omibee Research's source code is free - Open Source, GNU General Public License - and can be downloaded, changed and shared without any restrictions. Customized code belongs to the entity that required and paid for the development, unless they expressed their willingness to share it publicly.

Are there any maintenance costs?

The cost of domain registration and hosting will be paid by the entity. Prices for web hosting start at 10€/month. For more information, please check AWS. We do not charge for any maintenance service that hasn't been required by the entity.

Who owns the data?

The entity owns and is liable for the information gathered. Omibee cannot disclose or dispose of the entity's data.

Can we change our minds?

Absolutely. The source code is free after all. Drupal, PHP and Symphony are technologies used by thousands of developers worldwide, which means there's no lock-in with our services.
Omibee Research is already part of